About Carol Forgash, LCSW, BCD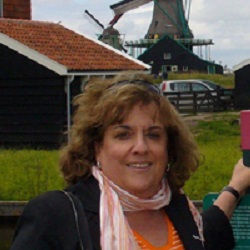 Carol is the director of Advanced Educational Productions. She is a Facilitator for EMDR Institute Trainings.
She has a clinical and consulting practice in Smithtown, New York where she provides treatment utilizing EMDR and Ego State Therapy for complex PTSD, general psychotherapy, health issues, and performance issues.
She is an internationally known lecturer and consultant on the integration of EMDR and Ego State work and psychodynamic treatment, the treatment of complex PTSD, and the ACE (Adverse Childhood Experiences) legacies on the health and mental health of survivors. In 2015 she was invited as a Plenary Speaker at the EMDR Europe Conference, and a Co-Presenter, with Jim Knipe at the EMDRIA Pre-Conference Day.
Carol is the co-author and co-editor, (with Margaret Copeley) of Healing the Heart of Trauma and Dissociation with EMDR and Ego State Therapy (Springer, 2007). It has been translated into Italian and French (2015).